Skip to Content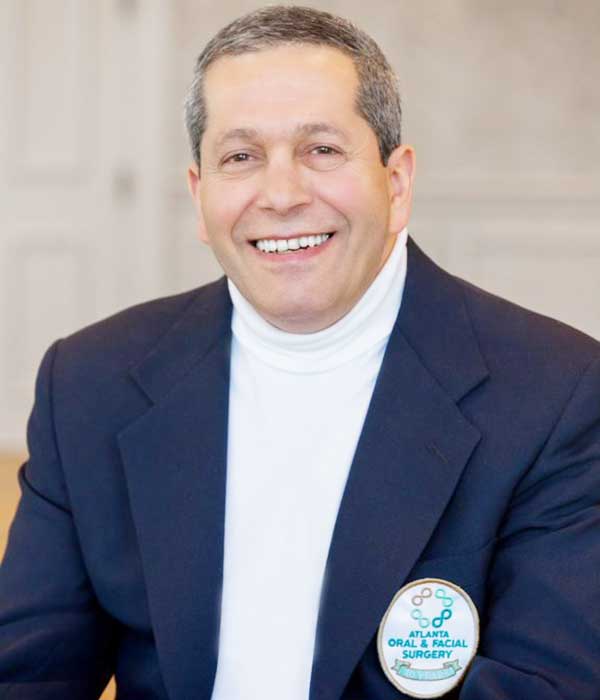 Meet Dr. Azmi Tawadros
Acworth, GA
Dental school: Indiana University
Residency: Henry Ford Hospital for Oral & Maxillofacial Surgery, Wishard Memorial Hospital for General Practice
Surgical Interests: Wisdom Teeth, Dental Implants and Bone Grafting, Pre-Prosthetic Surgery
Biography
Dr. Tawadros was born in Cairo, Egypt and moved to Indiana with his family at 5 years old. He spent his younger years watching his dad teach as a professor at Indiana University in South Bend, Indiana. After Graduating from John Adams Highschool in 1974, Dr. Tawadros attended Purdue University in West Lafayette, Indiana where he received his BS in Pharmacy. He then attended Indiana University of Dentistry in Indianapolis, Indiana for his degree as a Doctor of Dental Surgery. Once he graduated, he then had an internship in General Dentistry at Wishard Memorial Hospital in Indianapolis, Indiana from 1983-1984. Once he completed that internship, Dr. Tawadros moved to Atlanta, Ga. He then took an internship at Emory University's School of Dentistry, for Oral and Maxillofacial Surgery. Once he finished the internship in 1985, he moved to Detroit Michigan where he had his Oral and Maxillofacial Surgery Residency at Henry Ford Hospital. This is where Dr. Tawadros met his wife Deb, who was an Internal Medicine Nurse. Once he completed his residency at Henry Ford, he and his wife moved to Philadelphia, Pennsylvania. He attended Haheman University School of Medicine, where he received his medical degree in 1990. Dr. Tawadros and his wife made the decision to move and settle down in Atlanta, Georgia, where he finished his studies with a General Surgery Internship at Georgia Baptist Medical Center in 1991.
In 1991, he opened his private practice in Acworth Georgia, where he is still currently practicing today.
Dr. Tawadros and his wife have two daughters together. Bri and Alyssa both currently help in the daily operations of the practice.
Dr. Tawadros is a Board Certified Oral and Maxillofacial Surgeon since 1994. He also was affiliated with Northside Hospital from 1995-2019.
In 2019, Dr. Tawadros happily joined the Atlanta Oral Surgery Team.
In his spare time Dr. Tawadros enjoys going to watch the Atlanta Braves and the Atlanta Hawks play. He also enjoys traveling to taste the worlds offerings of wine and scotch.
Dr. Tawadros practices at his Acworth office.
Providing Specialty Surgical
Services to Atlanta Since 1980