Skip to Content
Doctors Practicing at the West Cobb Office
Dr. Paul "PJ" Schaner and Dr. Donald Nunn at our West Cobb office in Marietta specialize in a wide array of procedures including wisdom tooth and other extractions, dental implants, bone grafting, oral pathology and facial reconstruction. Using the latest in technology and staying on the leading edge of clinical updates, our focus is on reducing anxiety, keeping patients informed and providing exceptional care every step of the way.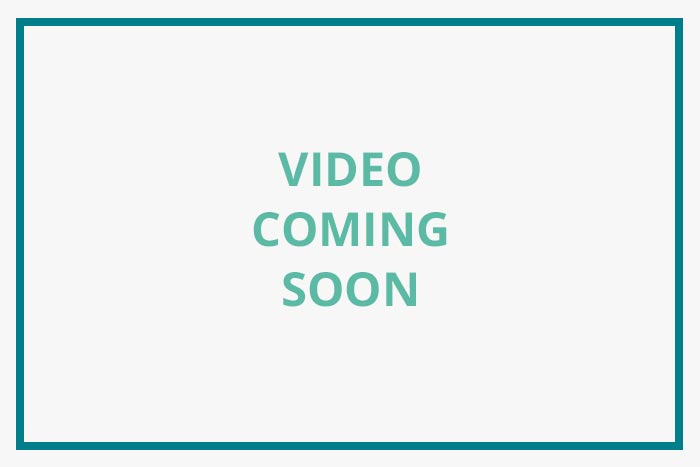 Simple Driving Directions
From 75:
Take 75 to exit 265, GA-120
Head west on 120, N. Marietta Pkwy. For @2.3 miles
Turn right on Whitlock Ave.
Stay on Whitlock Ave. for @3.2 miles, Whitlock turns into Dallas Hwy.
Turn left at Bob Cox Rd. into shopping center.
The office is located back left from the entrance to shopping center.
Patient Testimonials
I'd cracked a tooth over the weekend. My Dentist referred me to Dr. Tawadros who was OOO the day of the emergency. His office stated they were now a part of Atlanta Oral and Facial Surgery and referred me to the West Cobb office as we live closer to there. I called and the staff was accommodating and friendly. I did have to pay nearly $1K and was told I would have to wait for the insurance company to pay to be reimbursed. I wasn't expecting that but c'est la vie. Oh, and the insurance company has paid and I am now awaiting a refund check. All in all, I will definitely go back or send my family should their services be needed.
Very professional and caring doctor and staff. Implant procedure was not difficult and caused very little discomfort.
Would recommend Dr. Shaner to anyone needing oral surgery. He and his staff were very professional, knowledgeable, and friendly.
Dr. Nunn is amazing! He removed my wisdom teeth and a mass I had from trauma on my jaw. The procedure went perfect. He was very knowledgeable and made me feel very comfortable about the entire process. I am happy my dentist referred me here!!
Very professional experience. Outstanding doctor and staff!
Specialists in Wisdom Teeth Removal & More in Marietta, GA
Dr. Paul "PJ" Schaner and Dr. Donald Nunn welcome you to our West Cobb office in Marietta, GA. From wisdom teeth removal to dental implants, bone grafting, and facial reconstruction, we remain on the leading edge of clinical updates to provide exceptional patient care. For over 40 years, Atlanta Oral & Facial Surgery has focused on reducing anxiety by keeping patients well-informed about their treatment. Do you have questions or concerns about the options we offer? Contact us to schedule an appointment!
Have Missing Teeth? Dental Implants Offer a Natural Look
For patients with missing teeth, we offer the most innovative restoration methods. Dental implants are preferred by many because they look and feel natural. Made of biocompatible titanium, dental implants fuse to the jawbone, making them nearly impossible to remove. Patients with jawbone deterioration may need bone grafting before their mouth is ready for implants. Explore your options with us today!
Outpatient Wisdom Teeth Removal Procedures in West Cobb
Because your mouth is made to hold 28 teeth, the eruption of your third molars (wisdom teeth) can be painful. They're sometimes impacted, either trapped beneath the gum and bone or grown in sideways. Wisdom teeth removal is a standard procedure our oral surgeons provide in West Cobb. It's an outpatient procedure using anesthesia to maximize patient comfort. We take good care of our patients.
Local & General Anesthesia Options Suitable for Most Patients
Many of our patients benefit from our local and general anesthesia options. Whether you're here for a wisdom teeth removal or facial reconstruction surgery, we'll ensure you're kept calm and comfortable. Our West Cobb office provides oral and intravenous (IV) sedation and nitrous oxide (laughing gas).
Facial Reconstruction Surgery Corrects Facial Trauma Injuries
If your jaws are misaligned, it can cause crooked teeth, a sagging facial appearance, and more. Facial reconstruction surgery can help restore your chewing function, long-term oral health, and more. During your consultation, we'll use x-rays and computer video imaging to determine how your bite will improve and how you'll look after surgery. Our oral surgeons correct hereditary conditions and facial traumas.
Bone Grafting Benefits Patients of All Ages in West Cobb Office
In the past, many patients were refused dental implants because they lacked healthy jawbone support. Thanks to modern science, we can now grow bone wherever needed. Bone grafting in our West Cobb office benefits patients of all ages. Bone is taken from a tissue bank or elsewhere from your body. We also sometimes use synthetic materials. We'll weigh your options carefully during your consultation.
We Specialize in Oral Pathology to Save Patients' Lives
Have you noticed reddish or whitish patches inside your mouth? Any alteration in appearance could be a warning sign indicating a cancerous growth. We specialize in oral pathology to save patient's lives. Don't ignore a suspicious lump or sore in your mouth. Get it checked out immediately to rule out oral cancer.
Surgical & Non-Surgical Procedures for West Cobb-Area Patients
Just because we specialize in oral and facial surgeries doesn't mean we recommend them for every patient. Our West Cobb office also provides non-surgical procedures for sleep apnea and more. We encourage you to reach out to us and schedule an appointment to explore your options!