Skip to Content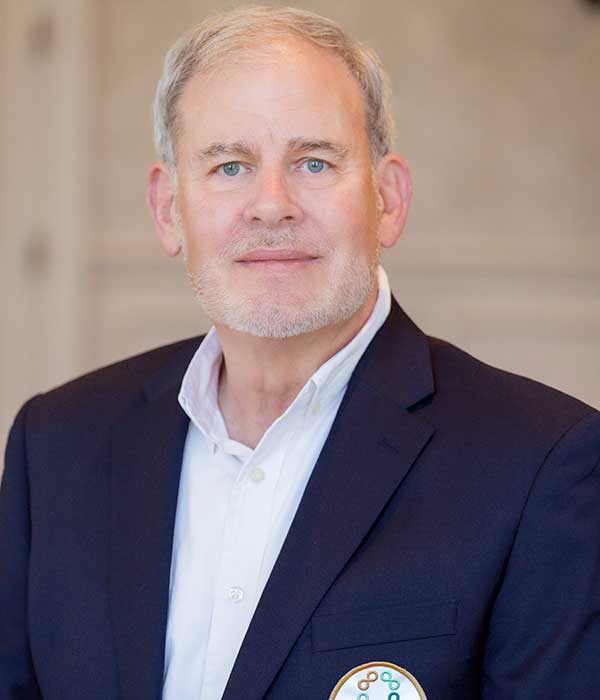 Meet Dr. Johnson
Atlanta, GA
Associations & Memberships
American Association of Oral and Maxillofacial Surgeons
Georgia Society of Oral and Maxillofacial Surgeons
Georgia Dental Association
American Dental Association
American Board of Oral and Maxillofacial Surgery
American Dental Society of Anesthesiology
Biography – Dr. Ken Johnson Emeritus
Dr. Ken Johnson was raised in Covington, GA. He attended West Georgia College, then entered the inaugural class of the Medical College of Georgia School of Dentistry, graduating in 1973 with a Doctor of Dental Medicine (D.M.D.) degree. He is licensed to practice Dentistry in the states of Georgia and South Carolina, and has been certified by the American Board of Oral and Maxillofacial Surgery since 1979.
In 1974, he completed an internship in Anesthesiology in the Department of Anesthesiology at the Talmadge Memorial Hospital of the Medical College of Georgia, the first dentist to participate in that Internship program and paved the way for others to follow. After residency training and a senior fellowship in Oral and Maxillofacial Surgery at the Medical University of South Carolina in Charleston, he entered the US Army serving as an Oral Surgeon, and Chief of Oral Surgery at Burke Dental Clinic at Fort Ord, CA.
On active duty, he was certified as a Diplomate by the American Board of Oral and Maxillofacial Surgery in 1979. In addition to the care he provided to active duty and retired Armed Forces personnel there, he served as a Mentor in Oral Surgery to the General Dentistry Residency Program and was the first dentist there certified as an American Red Cross instructor in CPR/Basic Life support, responsible for certifying all the dentists, military and civilian dental support staff at Fort Ord. He received the Army Commendation Medal and served on the Board of the Allyn Burke Dental Study Club, an organization of U.S. Army Dentists at Fort Ord, that planned, produced and carried out an annual and very popular continuing education program for the private practice dental community of the State of California. Dr. Johnson has a great appreciation for his time of service to those who protect our country and honors them and their families for their hard work and sacrifices.
Dr. J joined in practice with Dr. Joel Adler in College Park, GA, in 1981. He was responsible for opening their Fayetteville practice and was the first oral surgeon to practice full time in Fayette County, serving the Fayette, Coweta, and Henry County communities. He has continued to practice in Fayette County for the last 35 years. He has served on the medical staffs of Crawford Long (now, Emory Midtown), Clayton General Hospital (now, Southern Region Medical Center) and Henry General Hospital (now Piedmont Henry Hospital) He now limits himself to an office-based practice and continues to hold community staff privileges at Emory Hospital Midtown.
Throughout his years in private practice, Dr. Johnson pursued further professional education with hundreds of hours of continuing education, always beyond the minimum hours required by the Georgia Board of Dentistry. He is certified by the American Board of Oral and Maxillofacial Surgery and the National Board of Dental Anesthesia, as well as licensed in Dental Anesthesia by the Georgia Board of Dentistry. He received special training in Microscopic Apical Surgery from the University of Pennsylvania College of Dentisty, and is one of only a small number of oral surgeons in the U.S. who perform apical surgery (apicoectomies.) He has received extensive training in dental implant surgery, bone grafting and other procedures for restoring missing teeth and rebuilding the jawbones. His is certified in the Red Cross' Advance Cardiac Life Support (ACLS) and Basic Life Support for HeathCare Professionals (BLS), and completing recertification requirements for both biannually.
Dr. Johnson and his wife raised two great sons, who now live in New York City and Nashville; His wonderful daughters-in-law are like the daughters they never had. In addition to two fabulous grandsons, a new granddaughter is arriving in NYC in December 2016 . A very proud grandfather, he thinks being "Grandpa" is just about the greatest title in the world and loves the on the job "residency training" this newest position requires. He also has a special friend, Jake, the Canaan Dog, who makes him laugh. (Click here to read more about Jake.)
Of the many special professional privileges he's had in more than 35 years practicing in Fayette County, the most special honor is the opportunity to treat the children, the grandchildren and relatives of patients who were pleased with the care they received from him in previous years.
By the way, people ask "With the initials 'D.M.,' where does the 'KEN' come from?" His given names are Durwood McKinley Johnson, Jr., a family name. But he's aways been called "Ken," a shortening of McKinley. NOT Kenneth!
Having such an unusual name has caused him to develop an interest in name meanings. "Durwood" comes from English origins and means "keeper of the gate." McKinley is Gaelic, meaning "son of the white-haired warrior." "Ken" has several meanings and origins: Japanese for "handsome, healthy and strong," and Hebrew for "Yes!" He loves the symbolism of all the names but doubts that the "handsome" meaning applies to him. FYI, he named his sons, David and Scott, so they would have legal names by which they would be called!
Dr. Johnson – Emeritus
Dr. Johnson Reviews
My visit with Dr. Johnson and his assistant was phenomenal. I left there better informed with what I can do to improve dental hygiene and care of teeth. Never had medical situation tied to dental. I called my spouse to tell her how I felt about the visit and insight gained his Dr. Johnson's knowledge. No doubt in my mind, if I needed a Dental Surgeon, I would select him based on first visit.
Providing Specialty Surgical
Services to Atlanta Since 1980