Skip to Content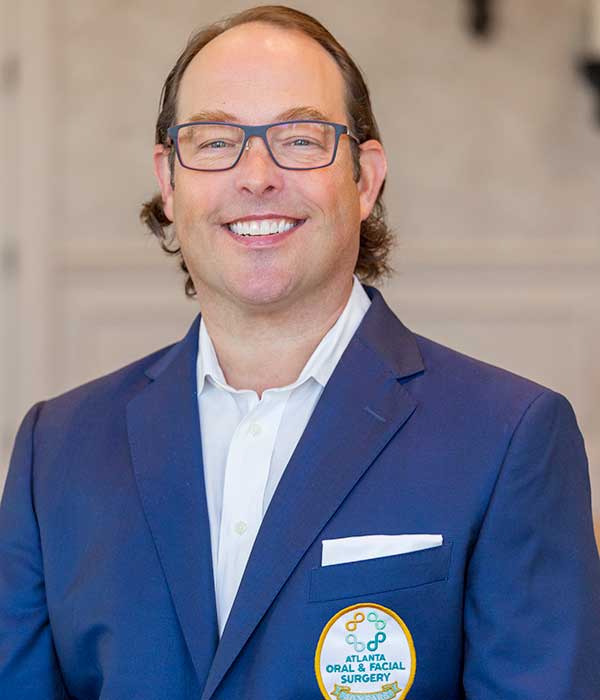 Biography
Dr. Schaner is a native of Pittsburgh, Pennsylvania.  He has been in practice in the Marietta area since 2000 with Atlanta Oral & Facial Surgery.  He has a Bachelor of Science degree in biology from Denison University in Ohio as well as obtaining All American status for four years as a swimmer at Denison University. He received his doctor of dental medicine degree at the University of Pittsburgh where he also completed a General Practice Residency in Hospital Dentistry at the University of Pittsburgh Medical Center. Following this he completed his surgical training at the Albert Einstein College of Medicine at Montefiore Medical Center in the Bronx, New York. In addition, he has had further advanced surgical training in cosmetic and reconstructive facial surgery. This fellowship was completed at the Baptist Hospital in Columbus, Mississippi.
Dr. Schaner has placed thousands of implants, conducted regular study clubs and lectures, and has contributed to the literature of both implant and cosmetic facial surgery. His interests include placement of immediate implants at the time of extraction as well as immediate restorations of teeth in a day. He specializes in bone graft reconstruction for complex implant cases as well as minor bone grafting at the time of extraction. Dr. Schaner's personal goal for his patients is to give them the best implant experience possible throughout the course of treatment as well as the ultimate aesthetic result. He is continually completing advanced continuing education courses to update his surgical skills as well as to provide his patients with the best and most up-to-date information. In addition to this, he has removed thousands of wisdom teeth and specializes in the removal of wisdom teeth.
Dr. Schaner routinely volunteers at several local dental clinics including Ben Massell and Good Samaritan as well as participating in multiple medical mission trips to help those in need. He has four children and two boxers, and he and his wife, Julie, and their family have lived in the same community since 2000.
Dr. Schaner has been a member of the executive committee that manages Atlanta Oral and Facial Surgery for ten years. In addition, he is a key member of the management of AMG, the oral surgery business consultants to oral surgery practices since its' inception. He brings considerable clinical acumen and dental business expertise to the group.
His social interests include golf, preparing good food, wine, and live music. He has four children and two boxers to share his free time with.
Dr. Schaner is a Fellow of the American Society of Implant & Reconstructive Dentistry (ASIRD). ASIRD is committed to improving the quality of care for dental implant patients by elevating the standards of surgical and restorative dental education and practice. Not every dentist routinely restores and maintains dental implants and not all placers of dental implants are surgeons. By using an ASIRD team, rest assured that your dentist routinely restores and maintains dental implants and only a trained surgeon will place your implant.
Please let us know how Dr. Schaner can create the best surgical experience possible for you or your loved one by making an appointment today.
Dr. Schaner's surgical interests include immediate dental implants, immediate tooth placement, teeth in a day, advance bone reconstruction and wisdom teeth.
Social and recreational interests include golf in any shape or form.
Dr. Schaner practices out of the East Cobb office and the West Cobb office.
Dr. Schaner Reviews
Would recommend Dr. Shaner to anyone needing oral surgery. He and his staff were very professional, knowledgeable, and friendly.
Providing Specialty Surgical
Services to Atlanta Since 1980