Skip to Content
Consultations in Atlanta, GA
Your first appointment will be the initial consultation with the doctor to explain diagnosis and treatment options. Your most recent facial x-ray is an important diagnostic tool our Doctor will use during your consultation.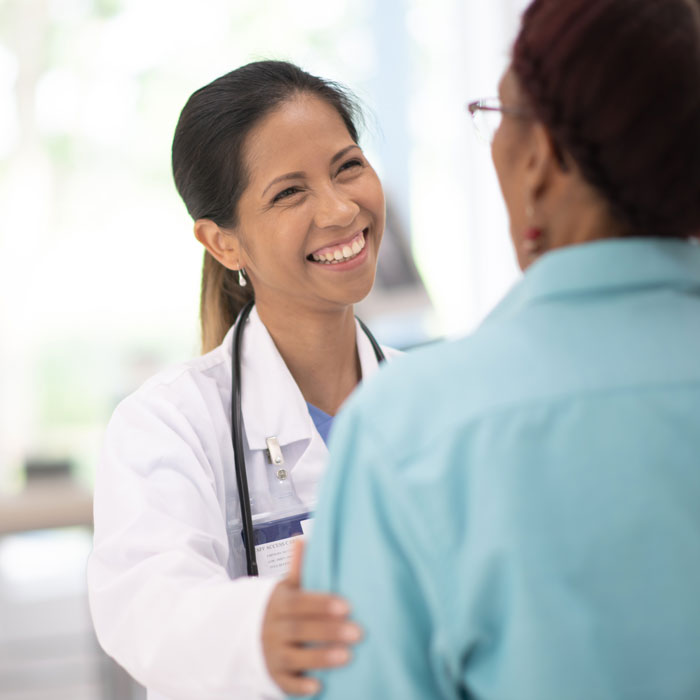 Preparing for Your Appointment
Please arrive 15 minutes early to allow ample opportunity to complete the forms and get registered. To save time, click here to register online. Please make sure to bring the following:
Your surgery referral slip from your dentist or doctor.
Any facial x-rays you have had taken in the last year. You can have your dentist forward them to our office. However, if there is not enough time, please pick them up and bring them with you.
A list of any medication and dosage you are presently taking, and it is preferable that you bring your bottles.
Your insurance cards, both medical and dental, if you would like us to help you with filing your insurance claim.
Important: All patients under the age of 18 years of age must be accompanied by a parent or guardian for all visits.
During Your Consultation
During your consultation, the doctor will review the treatment plan from your referring doctor, go over your health history, surgical history, examine the x-ray and area in question, prepare a plan for your care and answer any questions that you may have.
It is important that you tell the Doctor if you have a medical condition that may be of concern at the consultation (i.e. diabetes, high blood pressure, artificial heart valves and joints, rheumatic fever, etc.) or if you are on any specific medications (i.e. heart medications, aspirin, anticoagulant therapy, etc.).
If surgery is required, our staff will schedule a time that best fits your schedule. In some emergency situations, surgery can be done the same day as the consultation. In most cases, however, your surgery will be done at a future date.
On the day of your consultation you will be given information regarding the charges of the procedures you will be having done in our office. It is important for you to know what your insurance policy covers. We recommend that you check with your insurance company if you have any questions regarding your benefits.
Providing Specialty Surgical
Services to Atlanta Since 1980