Skip to Content
Doctors Practicing at the Fayetteville Office
Dr. Jorge Gonzalez and Dr. David Cole at our Fayetteville office specialize in a wide array of procedures including wisdom tooth and other extractions, dental implants, bone grafting, oral pathology and facial reconstruction. Using the latest in technology and staying on the leading edge of clinical updates, our focus is on reducing anxiety, keeping patients informed and providing exceptional care every step of the way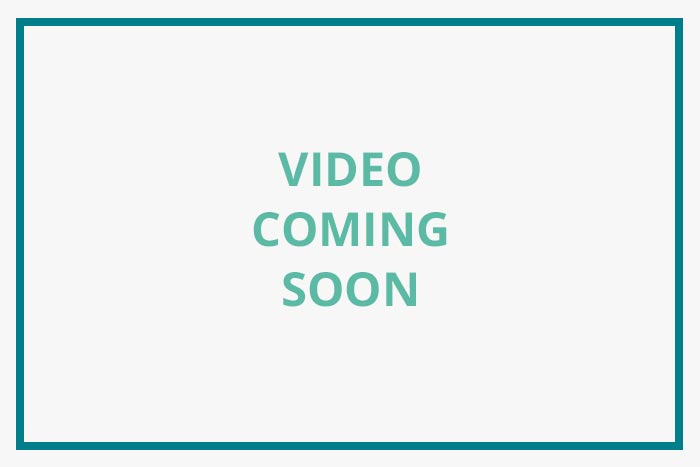 Simple Driving Directions
Take HWY 54 westward toward Peachtree City.
Watch for Piedmont Fayette Hospital entrance on right.
Left at traffic signal onto Togwatee Village Pkwy.
First right into the parking lot at the back of the 1250-1260 Buildings.
Drive around to the Front (Hwy 54 side) of the building.
Enter 1260 Building on the right, and walk straight back to Suite 200.
Patient Testimonials
Going into my procedure I was very nervous because I had heard of "how bad" getting your wisdom teeth removed can be. But upon getting to AOFS I was greeted by a great staff especially Ms. Valeria. She was fantastic and helped me through the whole experience. Overall I would definitely recommend AOFS and Ms. Valeria!
Dr. Gonzalez removed a wisdom tooth and two molars on the left side of my mouth, I was done before I knew it no pain at all. Dr. Gonzalez has a wonderful way of making you feel at ease as all in his office the same as well. I would definitely return there for my dental needs. Dr. Gonzalez called me the next day to see how I was doing that was really special never had that type of concern before.
AOFS is awesome!!! I would highly suggest this place. If you ever need teeth removed or anything similar going there would be a great decision. Everyone from the front desk, to the dentists, to there assistant and the people who help with the procedure are amazing. It's also handicapped accessible. I'm in a wheelchair and had no problem getting around. The whole experience was great!!!
Curious About Dental Implants in Fayetteville, GA?
Our Fayetteville, GA practice features Dr. Jorge Gonzalez, Dr. David Cole, and a dedicated staff ready to welcome you. Similar to other Atlanta Oral & Facial Surgery affiliates, we stay up-to-date on technology and procedures to offer the best patient care. Whether you need wisdom teeth extraction, bone grafting, or dental implants at our Fayetteville location, we make online patient registration easy. Reach out to us today to request an appointment or more information. Since 1980, we've kept patients informed every step of the way, from their initial consultation to their follow-up care.
Dental Implants Look and Feel Natural to Many Patients
If you're missing teeth and are curious about dental implants, you've come to the right place. Many of our patients prefer dental implants over dentures because of their look and fit. You can still eat your favorite foods without fear of slippage, and you won't have to take your teeth out at night to clean them. Set up a consultation with our Fayetteville doctors to determine if dental implants are a good fit.
Prevent Overcrowding Problems with Wisdom Teeth Removal
If they're properly aligned with healthy gum tissue, wisdom teeth aren't an issue. However, this is rarely the case. Most people will need wisdom teeth removal during their teenage or early adult years. This outpatient procedure is usually necessary to prevent misalignments, infections, illnesses, and overcrowding. Our oral surgeons in Fayetteville are gentle and use anesthesia so you won't feel a thing.
General Anesthesia Relaxes Our Patients During Treatment
If the idea of oral surgery makes you feel anxious, you're not alone. However, you can feel comfortable knowing we provide local and general anesthesia in our Fayetteville office. From intravenous (IV) and oral sedation to nitrous oxide (laughing gas), we present many options to keep patients relaxed.
Put Your Best Face Forward with Facial Reconstruction
Our oral surgeons in Fayetteville are adept at providing facial reconstruction to repair birth defects and traumatic facial injuries. Before treatment, we'll perform a thorough exam and x-rays. We can also show you three-dimensional models of our approach to give you an idea of how you'll look after surgery.
Bone Grafting Repairs Injuries, Defects, and Atrophies
Many patients considering dental implants need bone grafting first. This innovative procedure allows us to grow bone where needed, including the jawbone. Taking bone from a tissue bank, other body parts, or synthetic materials, we can encourage bone regeneration. Defects and injuries may be repaired in this way.
Concerned About a Lump? See Our Oral Pathology Specialists
Are you concerned about a lump or sore in your mouth? We offer oral pathology consultations for patients who may have cancerous growths. Any changes around your lips, cheeks, palate, and gum tissue should be evaluated. Monthly self-exams are also essential in the battle against oral cancer.
Surgical & Non-Surgical Procedures for Fayetteville Patients
Although we specialize in oral surgeries, we recognize that not every patient who visits us may need one. Our Fayetteville practice also offers non-surgical procedures for many conditions, including sleep apnea and dry mouth. Please contact us with any questions or concerns. We're here to help!