Skip to Content
Doctors Practicing at the Roswell Office
Dr. Henry Blair and Dr. Martin Velez at our Roswell office specialize in a wide array of procedures including wisdom tooth and other extractions, dental implants, bone grafting, oral pathology and facial reconstruction. Using the latest in technology and staying on the leading edge of clinical updates, our focus is on reducing anxiety, keeping patients informed and providing exceptional care every step of the way.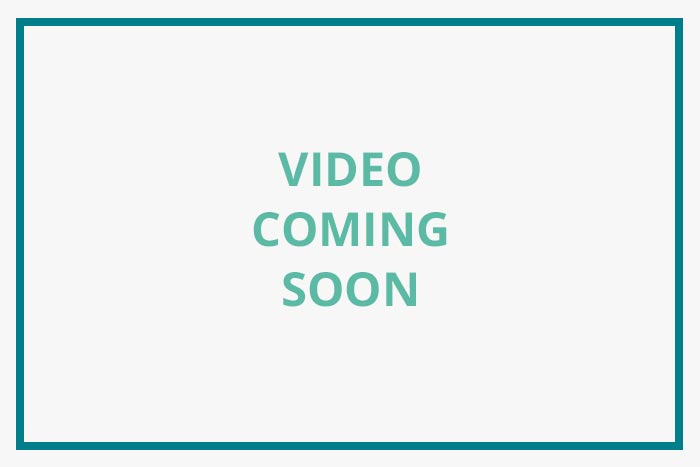 Simple Driving Directions
From 400:
Take exit 7, Holcomb Bridge Road, and head west towards Roswell.
Continue on Holcomb Bridge Road for about 5.5 miles.
Cross over Steeple Run then make the second left U-Turn available at Laurel Lake Drive.
Our office will on the right in the ROSWELL WALK OFFICE PARK, building 300. (Second building on the right.)
From 575:
Take exit 7 for Woodstock and head east towards Roswell.
Go about 7.5 miles.
Once you cross over Sandy Plains Rd. and Mabry Rd., our office will be on right in the ROSWELL WALK OFFICE PARK, building 300. (Second building on the right.)
From Marietta/75:
Take exit 267A towards Highway 5 Canton Road.
Travel about 1.5 miles and turn right onto Sandy Plains Road.
Continue on Sandy Plains Road for about 8.5 miles.
The road will come to a "T" at Highway 92/Woodstock Road. Turn right and go about .5 miles.
Our office will be on the right in the ROSWELL WALK OFFICE PARK, building 300. (Second building on the right.)
Get Custom Directions:
Patient Testimonials
It was great and a good experience and I felt good about it from beginning to end and so wonderful to get a bouquet of flowers as well thanks to all and take care.
Experience could not have been better, exceeded all expectations.
The staff here is the best! I recommend them highly.
Dr. Blair is the best! He has done two implants for me now, and I wouldn't go anywhere else. Great team and excellent care!
My appointments here are always pleasant. Very impressed with Dr. Blair and his knowledgeable and caring staff.
Get Natural-Looking Dental Implants in Roswell, GA
When you want exceptional patient care and the most natural-looking dental implants in Roswell, GA, you can't go wrong with Atlanta Oral & Facial Surgery. Since 1980, our state-of-the-art offices have utilized the latest technology and clinical updates to guarantee satisfaction. Request an appointment today to discover how we reduce anxiety before, during, and after all of the procedures listed below.
Dental Implants Are Among the Best Replacement Methods
Don't let missing teeth hold you back from showing your smile. Dental implants are natural-looking and feeling and widely recognized as one of the best tooth replacement options. However, they may not be suitable for patients with severe jawbone deterioration. We'd be happy to discuss your eligibility for dental implants when you visit our Roswell office.
Wisdom Teeth Removal for Roswell Teens and Adults
Wisdom teeth removal is usually required by the teenage or early adult years to avoid complications. Your third molars, or "wisdom teeth," are the last to erupt and may grow sideways. Early removal is needed to prevent infections, tumors, and cysts caused by bacteria growth around partially-erupted wisdom teeth. Thanks to x-rays, we can determine when your wisdom teeth should be removed. Call today!
General Anesthesia to Keep Patients Relaxed During Procedures
At Atlanta Oral & Facial Surgery, we do everything we can to ensure our patients are comfortable and relaxed during procedures. Our Roswell office offers intravenous (IV) and oral sedation, as well as nitrous oxide (laughing gas). Our staff is well-versed in safely administering general anesthesia.
Facial Reconstruction Aids Long-Term Health and Appearance
Jaw misalignments caused by birth defects and traumatic injuries can create a host of problems. While orthodontics solutions are helpful, sometimes facial reconstruction is your best bet for your long-term oral health and appearance. Request a consultation with our Roswell oral surgeons to see if this type of surgery is right for you.
Bone Grafting Procedures to Repair Dental Implant Sites
Bone grafting is a procedure recommended for some dental implant candidates. It is used to repair implant sites with severe bone deterioration. A bone may be obtained from a donor tissue bank or elsewhere in your body, including the jaw, hip, or tibia. We may also suggest using synthetic materials.
Oral Pathology Specialists in Roswell Offering Consultations
Like any form of cancer, oral cancer is best treated the earlier it's detected. Our oral pathology specialists in Roswell offer consultations for patients with warning signs. If you've noticed any lumps, sores, or reddish or whitish patches inside your mouth, contact us to schedule an appointment.
Tailoring Surgical & Non-Surgical Procedures to Your Needs
You can rely on Atlanta Oral & Facial Surgery for surgical and non-surgical procedures to treat many conditions, including sleep apnea and dry mouth. Schedule an appointment with our Roswell doctors today to determine the best treatment plan for your needs!