Skip to Content
Christopher Kragor, DMD, MD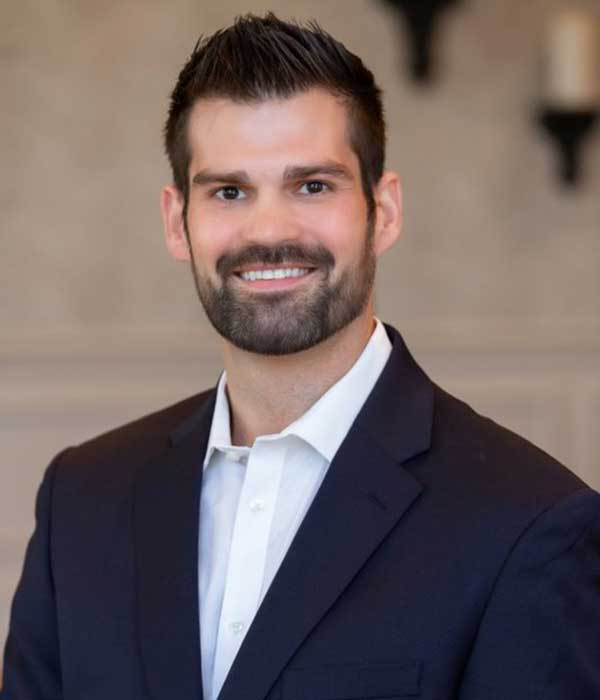 Meet Dr. Kragor
Atlanta, GA
Dental School: Medical College of Georgia
Medical School: University of Florida
Residency and General Surgery Internship: University of Florida, Jacksonville
Surgical Interests: Dentoalveolar Surgery and Impacted Teeth, Anesthesia and Sedation, Facial Trauma and Reconstruction, Orthognathic Surgery, Bone and Tissue Grafting, Benign and Malignant Pathology of the Head and Neck, Dental Implant Surgery (Including Zygomatic Implants,) Minor Cosmetic Procedures.
Biography
Dr. Kragor was born into a military family who eventually settled in Fayetteville, GA, where he was raised and graduated from Starr's Mill High School. He then attended the University of Georgia (GO DAWGS) where he excelled, receiving his Bachelor of Science degree in Chemistry, graduating Magna Cum Laude with High Honors in 2008. While in Athens, he discovered his passion for the fields of dentistry and Oral/Maxillofacial Surgery.
He next moved to Augusta, GA, where he attended dental school at the Medical College of Georgia College of Dentistry. Dr. Kragor graduated near the top of his class, earning his Dental Medical Doctorate (DMD) in 2012, and was inducted into the Omicron Kappa Upsilon dental honors fraternity. During his time in dental school, he received multiple honors and awards and was a member of the Admissions Committee for three of those years. Coincidentally, while developing his passion for Oral/Maxillofacial Surgery, Dr. Kragor actually spent some of his free time shadowing one of the Atlanta Oral & Facial Surgery practices, almost 10 years before he would join the practice himself.
Dr. Kragor's educational journey took him to Jacksonville, Fla., where he completed a six-year Oral and Maxillofacial Surgery residency at the University of Florida, Jacksonville. During his time in there, he completed his formal medical schooling to earn his Medical Doctorate degree (MD,) completed a year of General Surgery Internship, and served as Chief Resident on the Oral/Maxillofacial Surgery service. One of his passions has always been teaching, and he was honored to receive the prestigious Best Resident Teacher Award upon his graduation. Throughout his residency, Dr. Kragor was trained in a broad scope of Oral/Maxillofacial Surgery and loved the challenges presented by such a wide array of complex patients and surgeries.
Dr. Kragor is a board-certified diplomat of the American Board of Oral and Maxillofacial Surgery, and a Fellow of the American Academy of Oral and Maxillofacial Surgery. In addition, he has received his certification in Advanced Trauma Life Support (ATLS,) Advanced Cardiac Life Support (ACLS,) Pediatric Advanced Life Support (PALS,) and Basic Life Support (BLS.)
Dr. Kragor was thrilled to be returning home to Georgia to join the Atlanta Oral & Facial Surgery team. He currently lives in Canton and enjoys almost any outdoor activity, including archery, hunting, fishing, tennis, golf, biking, and running. He enjoys time spent with family and friends, and has an identical twin brother, Andy, in the Canton area, who is an orthodontist. Also, he thoroughly enjoys cooking and is always looking for a new restaurant to try.
Dr. Kragor is a caring and passionate surgeon, who always strives to treat his patients like family and to create a comfortable, memorable, and positive surgical experience.
Dr. Kragor practices out of the Calhoun office and the Canton office.
Dr. Kragor Reviews
Dr. Kragor was professional, reassuring and was very helpful to offer options for my dental needs. His staff is the best!! They were so helpful and worked me in and helped me get my tooth fixed in a timely manner. I have never had such a positive experience in a dental office!! His nurse, Annie, is wonderful and was so gentle. I have terrible dental fright but this team was exceptional!! Thank you so much!!
Dr. Kragor was absolutely the best. Explained everything and was very gentle in doing what he had to do. Would recommend to anyone. Glad I was referred to him.
The office was recommended by my dentist for an extraction. The staff was very friendly and caring. Dr. Kragor provided me with all options available and allowed me to make the decision that was best for me. I would highly recommend them to others.
I was a new patient yesterday and was quite pleased with the staff, especially the amount of time they spent explaining the procedure, listening to my concerns, and answering my questions. Dr. Kragor did a great job!
I would like to compliment the entire front office, Dr. Kragor, and the back of office staff. They are really a pleasure to deal with. They answered all of my questions. They stress a safe environment. They make scheduling and billing easy. It's nice to have a oral surgeon and team that I can trust to take the best care of me and my wife. I would not use anyone else but Dr. Kragor.
Providing Specialty Surgical
Services to Atlanta Since 1980