Skip to Content
Doctors Practicing at the Dunwoody Office
Dr. Paul Keim and Dr. Henry Blair at our Dunwoody office specialize in a wide array of procedures including wisdom tooth and other extractions, dental implants, bone grafting, oral pathology and facial reconstruction. Using the latest in technology and staying on the leading edge of clinical updates, our focus is on reducing anxiety, keeping patients informed and providing exceptional care every step of the way.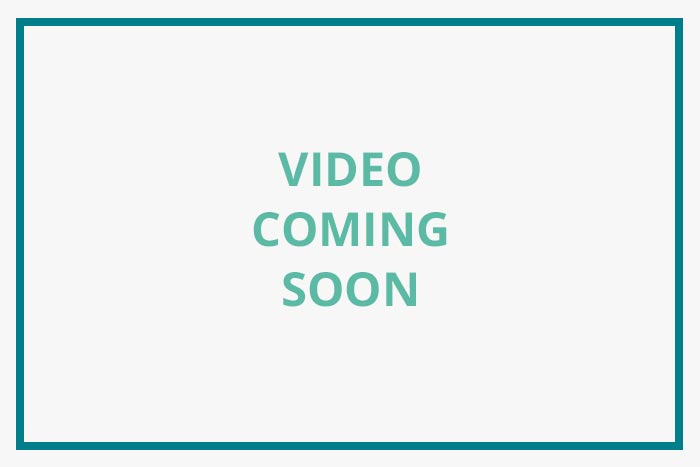 Simple Driving Directions
From 400 Southbound:
Take 400 S to Northridge Road in Sandy Springs. Use the right lane to Exit 6.
Turn right onto Northridge Road.
Turn right onto Roberts Drive and follow 2.1 miles.
Turn left on Center Drive. Our office, 1350 Suite 100, will be at the end of the street on the left.
From 400 Northbound:
Take 400 N to Abernathy Rd. NE in Sandy Springs. Take Exit 5 toward Dunwoody.
Keep right at the fork to take Exit 5A and merge onto Abernathy Rd. NE.
Use the left two lanes to turn onto Mt. Vernon Highway.
Continue on Mt. Vernon Highway for .9 mile.
Turn left onto Chamblee Dunwoody Road, follow for .4 mile.
Turn right onto Center Drive. Our office, 1350 Suite 100, will be at the end of the street on the left.
Patient Testimonials
Wonderful business and Oral Surgery practice! Everyone in the office is accommodating and friendly. Dr. Henry Blair performed my surgeries and he is fabulous. He takes his time to thoroughly describe the procedures and to answer questions. I had multiple extractions and 5 implants with very little discomfort or swelling. I'd give 10 stars if I could!!
I have had a total of six teeth removed by Dr. Paul Keim and his delightful staff. Before experiencing the care given by Atlanta Oral & Facial Surgery, I was extremely scared of oral surgery. But the comfort that I found in their professionalism is outstanding. I would definitely recommend them to family and friends.
I cannot say enough about my experience at AOFS! I had to get a tooth pulled and an implant last week by Dr. Blair and his team. They were increadibly helpful with the prep, answering my many questions and making me feel completely at ease about the procedure. They were very professional and helpful before, during and after the surgery. I didn't feel a thing....it was absolutely painless and the aftercare plan made any discomfort minimal. They offered me the doctors cell phone should I have any issues, called me the next day and sent me a card and goodies afterwards showing their appreciation for chosing their practice. This was above and beyond! I'm telling all my friends and family to go there because they are hands down the best!
Wonderful experience! Dr. Keim was so knowledgeable and comforting, entire staff is friendly, helpful, patient and calming. My teenage daughter had to have all four wisdom teeth extracted and we could not have found a better practice! I see why both my dentist and her pediatrician referred Atlanta Oral & Facial Surgery! Thank you.
Great experience, with great group of people. I had my wisdom teeth pulled out today and it was a painless process. The whole staff provided great communication and made me feel at home. If you are looking for a great place to have a procedure done look no further. The surgeon made me feel comfortable and I enjoyed the entire experience.
Atlanta's Largest Wisdom Teeth Extraction Specialists
If your dentist has detected an issue and referred you to an oral surgery specialist, Atlanta Oral & Facial Surgery is one of the largest providers in the area. Practicing since 1980, we have over 20 offices ready to provide exceptional care every step of the way. Dr. Paul Keim, Dr. Henry Blair, and the rest of our Dunwoody, GA office staff address concerns to reduce anxiety before procedures. Whether you need wisdom teeth extraction, facial reconstruction, or dental implants, we use the latest technology and clinical updates. Reach out to us today to request an appointment!
Interested in Dental Implants? Request a Consultation
When you're missing teeth, it can impact more than just your smile. It can have long-term effects on your oral health and self-esteem. Dental implants are one of the most preferred replacements because they function, look, and feel like natural teeth. Talk to our oral surgery specialists today to see if dental implants are a good fit for you. Some patients may need bone grafting to fix jawbone deterioration first.
Wisdom Teeth Removal at Our Dunwoody, GA Location
Wisdom teeth extractions are one of the most common oral surgeries we provide throughout Atlanta. Many people need their third molars, or wisdom teeth, removed during their teens or early twenties. That's because the average mouth can't hold more than 28 teeth without complications. Ignoring the wisdom teeth can cause many issues, including swelling, pain, cavities, and even severe illness.
General Anesthesia Options Available at Our Dunwoody Office
Because we're committed to reducing patient anxiety, we'll educate you about the general anesthesia options available at our Dunwoody office. Depending on the type of procedure, we may suggest nitrous oxide (laughing gas) or intravenous (IV) or oral sedation. Thanks to anesthesia, you'll experience less discomfort and will have less difficulty sitting through lengthy or multiple treatments.
Facial Reconstruction to Improve Appearance & Functionality
Do your jaws not seem to meet correctly? Sometimes this requires facial reconstruction surgery to reposition the jaw. Not only does this improve your facial appearance, but it also ensures better functionality for your teeth. Repositioning is usually necessary if you have difficulty chewing, biting, swallowing, speaking, or breathing. Our Dunwoody oral surgeons will discuss your available options.
Bone Grafting Techniques Have Improved in Recent Years
As technology has improved, so have the procedures offered at Atlanta Oral & Facial Surgery. Even if you have severe jawbone deterioration, you may still be a candidate for dental implants. Thanks to evolving bone grafting techniques, we can now grow bone wherever needed to repair implant sites and more. Talk to our doctors to learn more about how we use bone from other body parts, tissue banks, and synthetic materials to guide bone regeneration.
Oral Pathology Experts for the Early Diagnosis of Oral Cancer
Suspected cancerous growths inside your mouth require oral pathology experts for diagnosis. It's essential to complete monthly self-exams to check for signs of lumps, sores, and reddish or whitish patches of discoloration. If you detect any of these or experience chronic sore throat or hoarseness, you should schedule an appointment. We're here to help with early diagnosis and treatment options.
Surgical & Non-Surgical Procedures in Dunwoody, GA
Our Dunwoody location offers surgical and non-surgical procedures to accommodate our patients. Non-surgical solutions may include custom oral appliances for sleep apnea. Visit us today to learn more about our various procedures!