Skip to Content
Doctors Practicing at the Dawsonville Office
Dr. Abtin Etezadi and Dr. Bryan Benton at our Dawsonville office specialize in a wide array of procedures including wisdom tooth and other extractions, dental implants, bone grafting, oral pathology and facial reconstruction. Using the latest in technology and staying on the leading edge of clinical updates, our focus is on reducing anxiety, keeping patients informed and providing exceptional care every step of the way.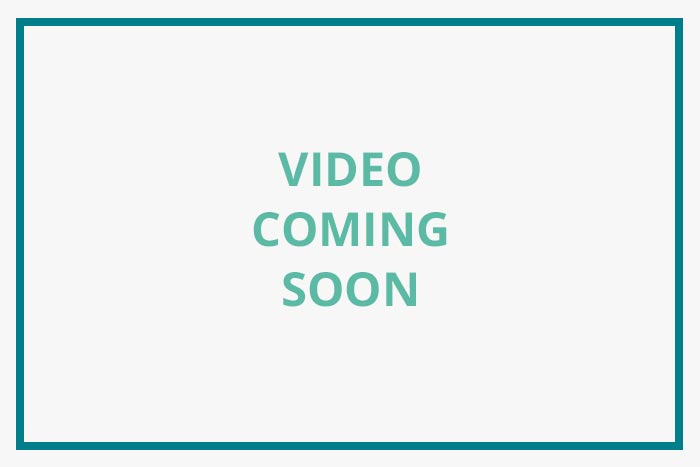 Simple Driving Directions
From the South:
Take 400 North
Turn Left onto Northside Dawson Drive
Located behind the new Culvers Restaurant & Captain D's
We are inside the large, 3-story Northside Dawson Medical Building
Suite 300
From the North:
Take 400 South
Turn Right onto Northside Dawson Drive
Directly behind the new Culver's Restaurant & Captain D's
We are inside the large, 3-story Northside Dawson Medical Building
Suite 300
Patient Testimonials
I was terribly nervous about my appointment but the whole staff that was there during my visit was so compassionate and sweet The staff could tell I was so scared and was very understanding and empathetic which truly meant so much I'm so happy and grateful to have met such a kind and wonderful staff Thank you so much
Could not have been better!
He is an amazing doctor. All of the staff is super friendly and immediately out me at ease.
They did a great job working with my daughter and making her feel comfortable for her procedure.
My daughter had all four of her wisdom teeth removed by Dr. Etezadi and his friendly staff. He did an amazing job and she is healing very well. I highly recommend this office not only for the experience with the doctor but the staff and overall setting as well.
Dedicated Oral Surgeons in Dawsonville, GA & Beyond
If you're looking for skilled oral surgeons in Dawsonville, GA, there's no need to look further than Atlanta Oral & Facial Surgery. Dr. Abtin Etezadi and Dr. Bryan Benton specialize in wisdom teeth extractions, dental implants, facial reconstruction, bone grafting, and more. We remain at the forefront of technology and clinical updates to offer exceptional patient care. Below, you'll find details on many of the surgical and non-surgical procedures offered at our Dawsonville location. Please reach out to us with any questions or to schedule an appointment. Online patient registration is available for your convenience. We'll keep you informed every step of the way to eliminate any anxiety about your visit!
Missing Teeth? Dental Implants & Implant-Supported Dentures
Dental implants and implant-supported dentures are among our specialties. Patients love them because they look and function like natural teeth. Doctors prefer them because they're permanent. Even if you have severe jawbone deterioration, we'd love to talk to you about your options. Bone grafting may be necessary before placing dental implants for the best results. Find out more during a consultation.
Wisdom Teeth Removal Necessary to Prevent Illness or Infection
Notice extra teeth coming in at the back of your mouth? They could be your third molars or wisdom teeth, and they could cause complications. By early adulthood, many people need wisdom teeth removal surgery. Our oral surgeons in Dawsonville would be happy to answer any questions. Removing your wisdom teeth now helps you avoid the risk of infection or serious illness caused by them later.
General Anesthesia Reduces Patient Anxiety and Discomfort
General anesthesia keeps patients calm and comfortable during oral surgeries. We offer several options, including intravenous (IV) and oral sedation and nitrous oxide (laughing gas). Don't let anxiety hold you back from getting the treatments you need to maintain your oral health. Talk to us today!
Facial Reconstruction Repairs Misaligned Jaws Caused by Injury
Do you have trouble chewing, biting, swallowing, talking, or breathing? You could have a jaw misalignment causing you pain and affecting your health and appearance. Our oral surgeons in Dawsonville offer facial reconstruction to repair such issues caused by traumatic injuries and birth defects. Sometimes, orthodontics alone isn't enough to correct severe bite problems.
Bone Regeneration Is Possible, Thanks to Bone Grafting
Are you familiar with a procedure called bone grafting? By taking bone from a tissue bank or other areas of the body, bone regeneration is possible. Patients with severe jawbone deterioration rely on this surgery to make them more ideal candidates for dental implants. Learn more during a consultation.
Compassionate Oral Pathology Specialists Are Here to Help
There are many warning signs for oral cancer that should not be ignored. These include lumps, sores that don't heal, reddish and whitish patches inside the mouth, and chronic sore throat or hoarseness. Monthly self-exams are vital, but we also have oral pathology specialists on hand to help.
Offering Surgical & Non-Surgical Procedures in Dawsonville
Not every patient at our Dawsonville practice requires oral surgery. Atlanta Oral & Facial Surgery also offers non-surgical procedures, including custom oral appliances for sleep apnea. Please reach out to us with any questions or concerns. We're here for you!