Skip to Content
Dental Implant Services in Metro Atlanta
While many people look at a missing tooth as an aesthetic concern, it's important to realize it is a health concern as well. Healthy teeth play an essential role in the body from head to toe. When even one tooth is missing, you can struggle with jawbone deterioration, declining self-esteem, and the inability to correctly digest your diet. All of these instances work to negatively affect your entire body's overall health and should be avoided at all costs. At Atlanta Oral & Facial Surgery, we offer dental implants that look, feel, and function just like natural teeth. As a time-tested solution, oral surgeons throughout the Metro Atlanta area and beyond recognize dental implants as the best replacement method for missing teeth. We look forward to helping you discover the many benefits of dental implants. Keep reading or call now to learn more!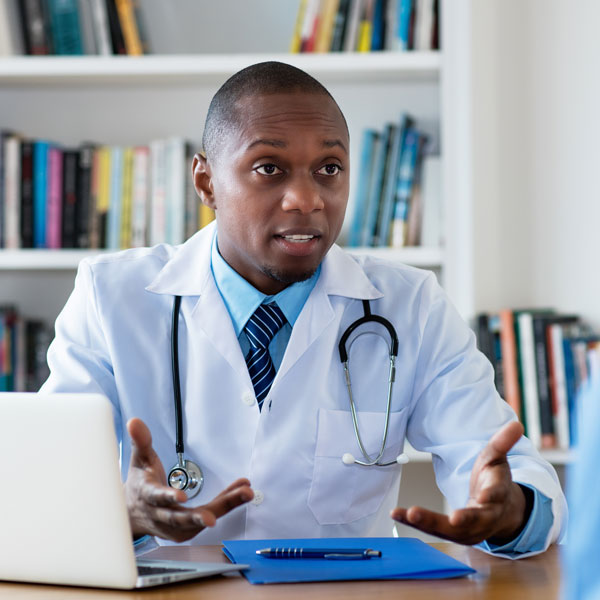 What Dental Implants Are and How They Work
"Osseointegration" is the fusing of bone and artificial material. This time-tested solution has been around since the 1940s and 50s. Since then, the biocompatibility of titanium has proven to be highly reliable for replacing missing teeth. Dental implants are made of titanium and include three pieces. Our doctors will place the implant and the abutment, and your general dentist will complete the crown. For more detailed information:
The implant itself: A titanium screw placed in the jawbone.
The abutment: A connector between the implant and crown.
The crown: The visible, tooth-looking part.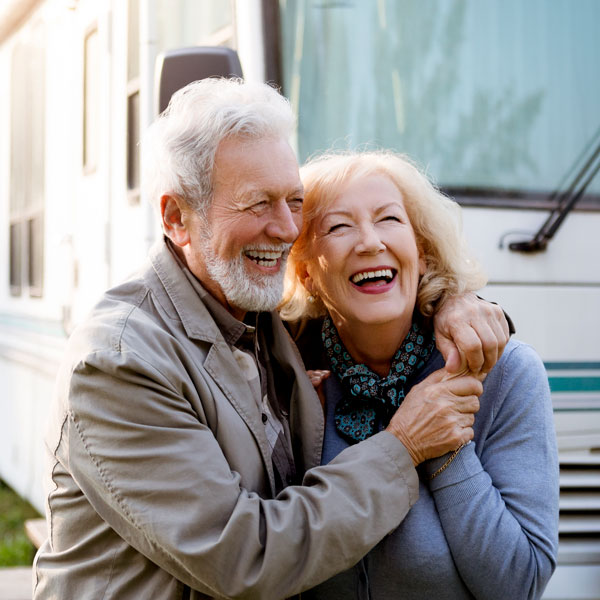 Safeguarding Your Overall Health
The jawbone is a lot like a muscle in that it must be stimulated regularly to maintain its volume. Once a tooth falls out, whether from an accident or extracted, the jawbone will begin deteriorating almost immediately. Studies show there is a 25% decrease in bone width within a year of tooth loss. Luckily, dental implants can take the place of natural teeth to provide the stimulus needed by the jaw. If done early, this dramatically reduces the need for bone grafting down the road, saving you money. Not to mention, dental implants outlast dentures and dental implants by several decades. This increased longevity makes dental implants the more affordable choice in the long run.
The Dental Implant Process
To give you a good idea of how long the dental implant process lasts and what it entails, we've provided a comprehensive guide to help you gain a better understanding of the various steps. When you call on AOFS to replace a missing tooth with dental implants, you can expect the following:
Consultation & Treatment Plan
Imaging, medical, and dental histories are gathered to give us a clear picture of your current health. We will then explore possible treatment options to formulate a plan ensuring your health and budget goals are met.
Extraction
The next step will be to have the tooth extracted if necessary. In some cases, the implant may be able to be placed at the same time as the extraction. With that being said, other cases will call for bone grafting before implant placement can take place.
Bone Grafting
It's relatively common for the jawbone to lack the strength and mass needed to support an implant. In these cases, a bone graft can be performed to strengthen the area. After receiving a bone graft, you will typically have several months of healing before an implant may be placed.
Dental Implant Surgery
During the implant procedure itself, a titanium screw is inserted into your jawbone. You will be under anesthesia during the surgery, which only takes around one to two hours.
Osseointegration
After placing your implant, it will be covered with the surrounding soft tissue and left to sit for three months to fuse with the bone.
Final Restoration
After osseointegration, an abutment is placed on the implant to connect with the crown. It's as simple as that to correct your smile and maintain optimal oral health for years to come.
Dental Implant Questions
Do You Have to Go Without Teeth Before Implants?
Fortunately, you won't ever be completely without teeth. At your first appointment, we'll provide you with a solution for a temporary tooth or teeth to wear during your healing phase. While the implant post is healing and integrating with your jawbone, you can wear the temporary until the implant is ready to be completed with the final restoration.
How Many Dental Implants Can Be Done at Once?
As many as necessary! Most patients have no problem getting all their dental implants done at once. Nevertheless, you should always consult with your surgeon and your dentist before committing to a procedure. Depending on your needs and the initial assessment, it may be in your best interest to split the implants up into a couple different surgeries. Everyone's recovery needs are unique, and we want your procedure to come with as little discomfort as possible. At your consultation, the team at Atlanta Oral & Facial Surgery can provide you with a more concrete answer based on your exact circumstances.
What Should I Avoid After Dental Implant Surgery?
In the weeks immediately after your dental implant surgery, there are a few things you should avoid to ensure the success of the procedure. You may be asked to avoid drinking from a straw for the time being and to avoid chewing on the affected side. You may also be put on a soft diet following surgery. Our team will be sure to give you a complete guide of dos and don'ts to follow during your post-operative period.
Providing Specialty Surgical
Services to Atlanta Since 1980