Skip to Content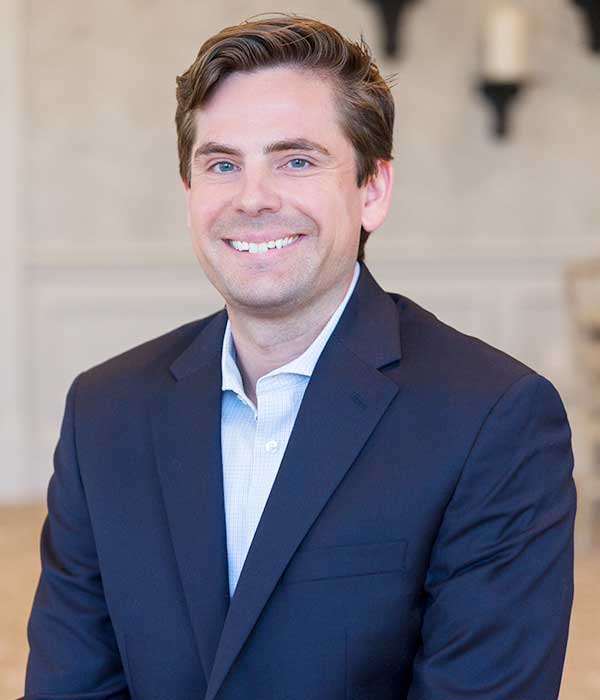 Meet Dr. Wunderle
Atlanta, GA
Dental School: University of Louisville, KY
OMFS Internship & Residency: University of Florida, UF Health Jacksonville Hospital
Surgical Interests: Dentoalveolar Surgery, Wisdom Teeth Extraction, Dental Implants, Bone Preservation, and Grafting, Orthognathic and Traumatic Reconstructive Surgery, Pathology, Minor Facial Cosmetic Surgical Procedures, and Treatments; such as Botox, Fillers, and Rejuvenation Management.
Biography
Dr. Wunderle III was born and raised in Marietta, GA. He attended and graduated from Marist H.S., where he was a member of a three-time state champion tennis team. Upon graduating, he began working as a summer assistant for Atlanta Oral & Facial Surgery, which he continued each summer through college.
His sense of adventure and education led him out to Colorado, where he graduated with multiple academic accolades while receiving his Bachelor of Science in Biology from Colorado State University. Reluctantly leaving the Rocky Mountains behind, he headed to Louisville, Kentucky, where he received his Doctorate of Dental Medicine from University of Louisville School of Dentistry. His Oral and Maxillofacial training began with a one-year internship in Jacksonville Fl, with the UF Health Jacksonville OMFS Department, where he then went on to accept a position and complete his residency. Due to the nature of his residency, Dr. Wunderle was trained in a broad scope of oral and maxillofacial surgery and he received thorough training within the OMFS subspecialties.
Dr. Wunderle III is board certified by the American Board of Oral and Maxillofacial Surgeons. Additionally, he is a Fellow of the American Society of Implant & Reconstructive Dentistry (ASIRD). ASIRD is committed to improving the quality of care for dental implant patients by elevating the standards of surgical and restorative dental education and practice. Not every dentist routinely restores and maintains dental implants and not all placers of dental implants are surgeons. By using an ASIRD team, rest assured that your dentist routinely restores and maintains dental implants and only a trained surgeon will place your implant. Learn more about ASIRD.
Dr. Wunderle III returned home, to Georgia, to practice with his father at Atlanta Oral & Facial Surgery. He currently lives in Atlanta, Georgia with his wife Katie, a midwife at OBGYN of Dunwoody. Enjoying an active lifestyle, his many interests include summer/winter outdoor activities, tennis, golf, collegiate sports, traveling, family and friends.
Through his education, training, and experiences Dr. Wunderle III focuses on and strives to create the most comfortable and enjoyable surgical experience for his patients. Along with his fellow partners, he welcomes you and your family, to our practice, and looks forward to providing you with a safe and wonderful experience.
Dr. Robert Wunderle, III provides for the patients a full scope of Oral and Maxillofacial procedures: Office-based anesthesia, removal of wisdom teeth, treatment of pathology, placement of dental implants, bone preservation and grafting, orthognathic and traumatic reconstructive surgery, minor facial cosmetic surgical procedures and treatments such as Botox, Fillers, and Rejuvenation management.
Dr. Wunderle practices out of the East Cobb office and the Woodstock office.
Dr. Wunderle Reviews
I went to see Dr. Wunderlee, III, for a tooth extraction. HIs staff was very kind and super accommodating. Dr. Wunderlee explained the procedure and gave me a heads up before he did anything in my mouth. I am claustrophobic and have a hard time keeping a "block" in my mouth. Dr. Wunderlee was very sensitive to my needs and even put a child's block in my mouth and helped me through the initial adjustment. He talked me through the whole procedure and was very gentle and caring.. His office staff were very helpful and even accommodated me with a last minute appointment when I had a problem before my extraction. Super friendly people and a great experience!
AOFS made removing wisdom teeth an easy process. I would recommend their offices to anyone!
Dr. Wunderle is terrific! I came in with a lot of fear and anxiety about an extraction but he made it easy. Super friendly staff at East Cobb, from the assistants to the front desk. Highly recommended.
Wonderful and gentle care for a scared older patient. Dr. W III was very thoughtful and caring. Recommend this place highly.
The entire office made a special effort to make me feel at ease. After a consult with another surgeon "in network" left me very unsure about the procedure, I was very relieved to come a very clean office and professional staff who didn't push additional services on me! I'd recommend Dr. Wunderle 3 to anyone. Honest, too!
Providing Specialty Surgical
Services to Atlanta Since 1980