Skip to Content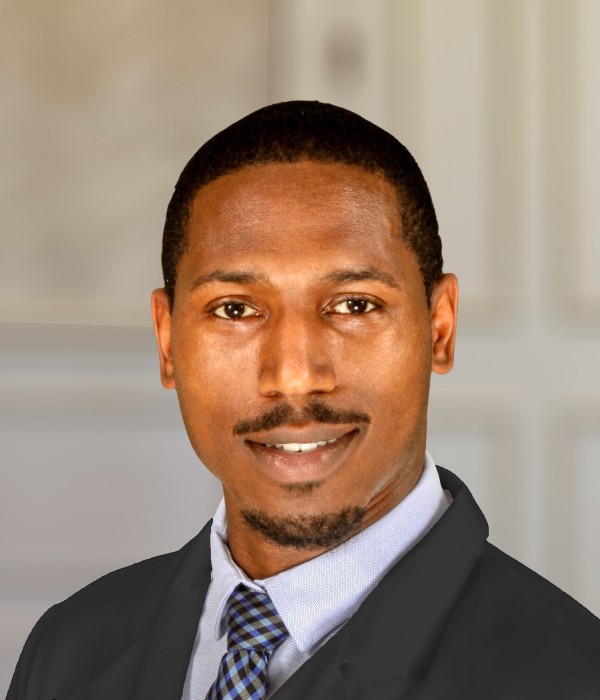 Meet Dr. Hall
Dental School: Dental College of Georgia at Augusta University
Residency: Howard University Hospital
Biography
Dr. Michael Hall was born in Cheyenne, Wyoming. Born to a military family his travels in early life played a critical role in his development of an open mind and a global perspective. His compassionate nature and love for sciences has always hinted towards his life's work being rooted in healthcare so as an ambitious first-generation college student he embraced the notion of utilizing these qualities to positively impact the world around him. This led him to Georgia State University where he became a highly decorated student leader, a division 1 collegiate athlete, and a two-time graduate having received both his bachelor's and master's degrees in Exercise Science. He went on to complete his Doctor of Dental Medicine (D.M.D.) training at the Dental College of Georgia at Augusta University. During this time, he remained an active student leader serving, most notably, as the national executive chair to the Student Professionalism and Ethics Association.
Following dental school Dr. Hall served his 4-year Oral & Maxillofacial residency at Howard University Hospital, a level I trauma center in Washington, DC. During residency Dr. Hall was trained in broad scope Oral and Maxillofacial surgery with considerable focus on complex dental extractions, dental implant placement, bone grafting, orthognathic surgery, the management of medically complex patients, pathology, anesthesia, and trauma. Dr. Hall remains certified in Advanced Trauma and Life Support (ATLS) by the American College of Surgeons.
Dr. Michael Hall is an active member of several professional organizations that include:
• American Dental Association
• Georgia Board of Dentistry
• Northern District Dental Society
• American Association of Maxillofacial Surgeons
Dr. Hall practices out of the Cartersville office. Outside of work he enjoys golf, culinary arts, remaining physically active, and developing genuine relationships with quality individuals.
Providing Specialty Surgical
Services to Atlanta Since 1980